Lawn Care Supplies
The variety of products available in the lawn-care industry means you're spoilt for choice. Whether you're a DIY lawn-enthusiast or a seasoned professional, we've got you covered. We've conveniently divided our lawn maintenance products, gift cards and academy training (that's right, we've even got a lawn-care course) into categories so you can easily find what you're looking for. 
Say so-long to stubborn weeds with our selection of industry leading herbicides or discover our range of premium lawn fertilizers and insecticides from Lebanon Country Club and Mirimichi Green. All our lawn care products have been specially chosen for their proven efficacy and limited impact on the environment.
Browse our collection of lawn care supplies below and get on track to achieving a deep green lawn. Come on! It's time to become the envy of your neighborhood.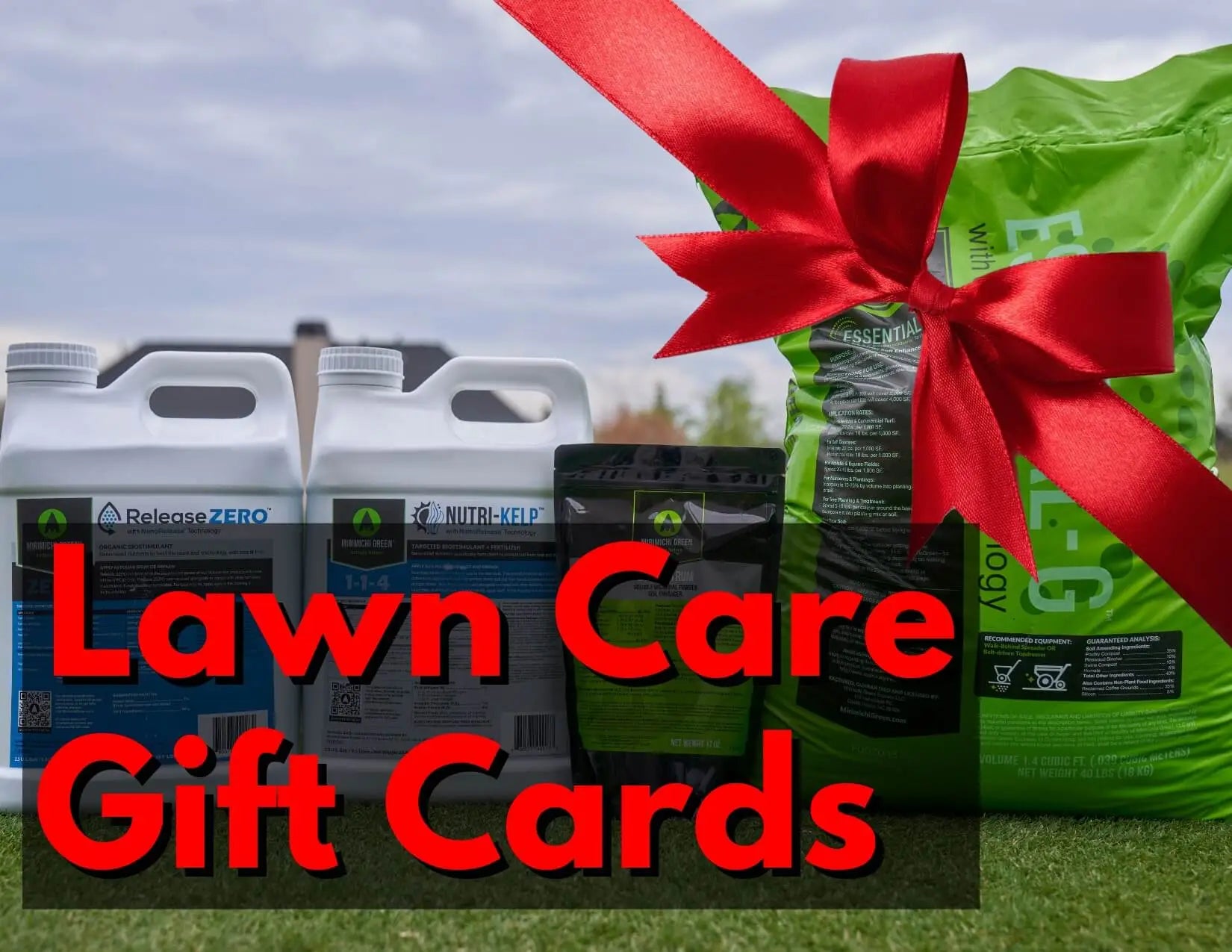 GIFT CARDS
Looking for the perfect gift for a turf fanatic friend, or lawn loving loved one? We offer gift cards for our customers who want to gift lawn-care product to someone who will appreciate it.
GOLF COURSE LAWN ACADEMY
Create the ultimate golf course lawn with our online lawn-care course. Brought to you by specialist Ron Henry with a 30-day money back guarantee — enjoy exclusive member only product discounts and free access to future modules
Our founder, Ron, knows what it's like to be a DIY lawn-care enthusiast who isn't in the know. That's why we've done our best to provide detailed product descriptions so all your questions are answered. We've also got a YouTube channel with helpful videos on all aspects of lawn-care maintenance, like product application and the best mowers to use on your grass.
Read Our Step-By-Step Guide to Getting a Golf Course Lawn
Lawn Care Products and Maintenance FAQs
Fertilizer is a substance that contains essential nutrients, such as nitrogen, phosphorus, and potassium, which help promote healthy growth in plants. Applying fertilizer to your lawn can help provide the necessary nutrients for your grass to grow strong and healthy.
The type of fertilizer you should use will depend on the specific needs of your lawn. Consider factors such as the type of grass you have, the pH of your soil, and the climate in your area. You can also check out our blog on everything you need to know about lawn fertilization.
There are a few different ways to apply weed killer to your lawn, depending on your specific product. Some weed killers are applied using a spray bottle or a hose-end sprayer, while others come in granule form and can be applied using a lawn spreader. Always follow the application instructions on the label and make sure to wear protective clothing when applying. For more info, read our blog about the best weed killers to use without killing your grass.
Biostimulants are substances that can help improve the health and vigor of plants by enhancing their natural growth and development processes. You can apply these products to your lawn to help improve its overall health and appearance.
To use a soil testing kit, follow the instructions to collect a soil sample and send it to the lab for analysis. The analysis results will provide information on the pH and nutrient levels in your soil, which can help you determine the best course of action for improving the health of your lawn. If the pH of your soil is too high or too low, you can use a pH adjuster to bring it to the optimal range for your specific type of grass. For more info, check out this video which explains the whole process.
Our soil moisture managers reduce watering requirements by up to 50%. They're available in granular and liquid forms helping you to lower your monthly watering bill. Our products are effective for up to three months from the time of application. They're an excellent investment for maintaining golf course grass at home while using less water. 
A fungicide controls or prevents fungal diseases in plants. If your lawn shows signs of a fungal infection, such as yellowing grass or mushrooms, you may need to apply a fungicide to help control the spread of the disease. Always follow the application instructions on the label and make sure to wear protective clothing when applying. Read our guide on the most effective fungicides to use on your lawn.
A pesticide is a substance that controls or prevents pests, such as insects or weeds, from damaging plants. If pests are damaging your lawn, you may need to apply a pesticide to help control the population. Always follow the application instructions on the label and make sure to wear protective clothing when applying. Read our Complete Guide to Pest Control For Your Lawn.